Panel: Managing Growth, Or How To Change The Tire When You're Going 60 MPH
Moderator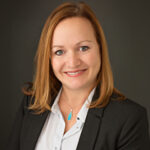 Amy T. Augustine
Sr. Dir. Network Supply Chain
U.S. Cellular
Speakers
Charan Lalwani

Sr. Dir. Analytics & Operational Insights

Gopuff

Charan is a senior executive with extensive experience in supply chain management, analytics, and operational insights. Currently serving as the Sr Director of Analytics & Operational Insights at Gopuff, Charan is responsible for driving data-driven decision-making and operational efficiency across the organization.

Before joining Gopuff, Charan spent six years leading Amazon's last mile supply chain, where he oversaw complex logistics operations and optimized delivery networks to enhance customer experience. He is widely recognized for his expertise in supply chain management, logistics, and transportation, and has led several strategic initiatives to drive operational efficiency and cost savings.

Charan holds a Bachelor's degree in Supply Chain from Cal State University, Northridge and a Masters in Global Supply Chain from USC. He is passionate about technology and innovation and is always on the lookout for new ways to drive efficiency and improve business outcomes. Charan is also a mentor and advisor to several startups in the logistics and supply chain industry.

Stephanie Cannon

SVP, Operations Excellence & Collaborative Innovation

Pitney-Bowes

Stephanie oversees the Operations Excellence & Collaborative Innovation Group for Global Ecommerce at Pitney Bowes, Inc to accelerate the modernization and expansion of our network and support operational excellence and long-term growth. Prior roles include leading the Operations Practices and Innovation Group, the Automation and Systems Innovation Group, as Director of Operations for Fulfillment Services and as lead for the Industrial Engineering group for fulfillment services.
Previously, she consulted for West Monroe Partners, serving as an SME in operations and engineering strategies and creating operational assessments to provide unique solutions to customers. Stephanie also started her career at UPS, rotating through various roles during her tenure in hub, package, and transportation.

Tony Gariety

VP Distribution Operations

Carhartt

Tony Gariety is the Vice President of Distribution Operations at Carhartt, a clothing manufacturing company that "Builds Clothes to Protect Hardworking People". With over 30 years of professional experience that includes Omni Channel Business Development, DC Network & Building Design, and numerous roles in Operations Management & Execution.

He graduated from The Georgia Tech Institute of Technology with a degree in Industrial Management and was a member of the 1991 Division 1 National Football Champions. In his spare time Tony enjoys woodworking, fishing, and hunting.