End User Awards
Moderators
Bob Trebilcock, NextGen Program Director; Editorial Consultant, Supply Chain Management Review
and Ted Dunham, CRO, FORTNA
2023 Winners
Robotics



Kevin Kuntz
Sr. VP Logistics & Operations
Digital Transformation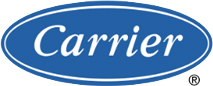 Piyush Bhargava
VP Global Operations
Predictive Analytics


Sean Barbour
SVP Supply Chain
Sponsor
Fortna
Speakers
Kevin Kuntz

Sr. VP Logistics & Operations

Gap Inc.

Kevin Kuntz is the Sr. Vice President, Logistics & Operations at Gap Inc., leading global logistics operations for all of Gap Inc.'s Customer Experience Centers, as well as its Customer Contact Centers. With a heavy focus on accelerating automation and transformation, Kevin oversees global processing, fulfillment, and distribution across the company's entire omnichannel network.

During his 35 years with Gap Inc., Kevin has executed end-to-end start-up operations to launch, expand and transform distribution centers internationally, including consulting on location and architectural design, onboarding and implementing automation capabilities, artificial intelligence and machine learning software, and driving efficiencies for materials handling and inventory management.

Kevin began his career at Gap Inc. at 17 years old as a seasonal merchandise handler at one of the company's distribution centers. Since then, Kevin has held multiple roles of steadily increasing responsibility and scope within Gap Inc.'s logistics and transportation divisions.

Kevin holds a bachelor's degree in Business Management from Thomas More University, and he resides in Gallatin, TN, home of one of Gap Inc.'s largest Customer Experience Centers in North America.

Piyush Bhargava

VP Global Operations

Carrier Global Corporation

Piyush Bhargava is head of global SIOP at Carrier Global Corporation. He is responsible for leading a global organization of supply chain planning professionals responsible Carrier's SIOP commitments. and enable decision-making for materials, inventory, and capacity requirements. Prior to Carrier, Piyush has held various senior executive roles at Dell Technologies, General Motors, and Siemens. Piyush serves on various boards aligned with his interest in STEM education as well as sustainability and circularity,

Sean Barbour

SVP Supply Chain

Macy's Inc.

Sean Barbour joined Macy's in January of 2020 as Vice President of Strategy and Product Flow where he is helping lead a major transformation in Macy's supply chain. In his current role Sean has responsibility for supply chain strategy and operations, network design, data science and analytics, reverse logistics, customer delivery, international and domestic transportation, logistics, Macy's Backstage distribution, and Bloomingdale's fulfillment. Since joining Macy's Sean has focused on establishing a long-term supply chain strategy, advancing Macy's analytics and technology capabilities, developing best in class talent, and optimizing Macy's fulfillment and distribution network speed and flexibility.

Previously Sean worked for Walgreens Boots Alliance for 16 years where most recently he led US supply chain development. In his role as US development lead Sean focused on disruptive supply chain technologies and partnerships capable of delivering superior customer and patient outcomes. Prior to heading up development Sean was responsible for global transportation and logistics after numerous leadership roles in supply chain and store operations. Sean currently serves as an advisory board member for the Transportation Center on Telemobility at Northwestern University and the Global Supply Chain Management Advisory Board at Rider University.