Daren J. Malard
Senior Manager, Marketing Strategy – Global Logistics Organization
Cisco Supply Chain Operations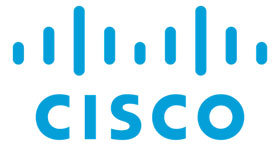 Visionary. Focused. Collaborative. Action-Oriented. Adaptive. Impactful. Reflective. These are a few elements of my professional value proposition. My name is Daren Mallard, and my goal is to see not only what will make Cisco successful today...but also, to focus on achieving greater success in the future.
Currently, I develop Marketing Strategy for Cisco's Global Logistics organization, within Supply Chain Operations. In addition to managing and transporting tens of billions of dollars' of Cisco product, we're growing our external forward logistics services by more than 10% annually...while leveraging reverse logistics to facilitate Cisco's Circular Economy efforts. And, we run two technology innovation centers which develop solutions that digitize and optimize supply chain operations. In my role, I collaborate with executives, account teams, customers, and partners, to develop initiatives & programs that better position and improve the overall supply chain experience.
I've been with Cisco for thirteen years, and my prior roles include managing Product Marketing, Technical Marketing, & Sales Operations, within the video business. Before my previous company, Scientific-Atlanta, was acquired by Cisco, I had roles managing Investor Relations & Financial Analysis...and began my career journey as a CPA with Ernst & Young (EY). I've proudly served my country as a member of the U.S. Army, and am a Morehouse College alumnus. I'm on the Georgia Chamber of Commerce Innovation & Technology Policy Committee, the Next-Gen Supply Chain Conference Advisory Board, and previously served on local chapters of CTAM, NAMIC, and NABA...for which I was twice elected Board President. Additionally, I had the distinction of being selected to, and attending the Harvard Business School Cable Executive Management Program, sponsored by the CTAM Educational Foundation.
Within the community, I've been a Youth Ministry Leader, and led mentoring programs for Junior Achievement Fellows & the Gwinnett School of Mathematics, Science & Technology...teaching business skills, financial principles and entrepreneurship. Promoting financial literacy is a passion, and I enjoy teaching my nephews (aged 12 and 5) and godson (age 15) how to invest their time and resources, so that they can achieve a measure of financial independence. In addition, I enjoy spending time & traveling the world with my wife, rooting for NY sports teams that consistently disappoint, and thinking of new ways in which I can make a positive impact on the community & the world.
Twitter: https://twitter.com/Daren_M
Instagram: https://www.instagram.com/Daren_MD
LinkedIn: https://www.linkedin.com/in/daren-mallard-8525ab24