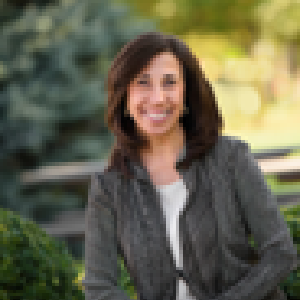 Claudia Freed President & CEO, EALgreen
A native of Argentina, Claudia is President and CEO of EALgreen, a non-profit organization that uses a "circular economy model" to transform excess inventory from businesses into college scholarships for students.
Since its founding in 1982, EALgreen has transformed the lives of thousands of students attending colleges nationwide. Under Claudia's leadership, EALgreen has provided scholarships to 21,073 students and prevented more than 200,000 tons of surplus materials from becoming landfill. Corporate donors have contributed more than $30 million in product donations to help students in need. In 2016, EAL rebranded by becoming EALgreen to celebrate the environmental benefits of this innovative program.
Claudia and the EALgreen team oversee a portfolio of strategic partnerships which represent the best of the best companies who want to be recognized as sustainable brands. College partners include leading institutions in higher education helping students with financial need. These students have gone on to fortify our workforce as medical doctors, veterinarians, welders, elementary school teachers, and more.
EALgreen and Claudia share a unique story. In 1982, she was the first low-income student to receive an EAL scholarship whiles studying Economics at North Park University. Claudia began her professional career in risk management at Chicago Research and Trading Group, an options contract and commodities trading firm that is now part of Bank of America. She worked closely with the firm's institutional trading counterparts to develop business opportunities in global financial markets including New York, Chicago, and Tokyo.
Prior to joining EALgreen, Claudia was Senior Consultant at the Financial Research and Advisory Committee (now the Civic Consulting Alliance) where she led a supply chain team focused on delivering cost-savings and service improvement to the 642 schools in the Chicago Public School System serving more the 300,000 students.
In 1995, Claudia became EALgreen's Executive Director. To increase the impact of EALgreen's mission, Claudia led the funding and implementation of the EALgreen Cash Scholarship Program in 2009. This program, funded entirely by EALgreen's self- sustaining circular economy business model, has distributed more than $6 million in cash scholarships to college students who are helping build our future workforce. Today, she is EALgreen's CEO.
Claudia is an active member of the civic community of Chicago. She has served with distinction at Chicago Public Media (WBEZ) and is Past Board President of Social
Responsibility Chicago. Claudia is a member of Washington-based Global Summit of Women and has participated in summits in Brazil, Poland, Australia, Switzerland, and Portugal.
Claudia has earned a Professional Certificate from Harvard University T.H. Chan School of Public Health in Sustainability Leadership and graduated from The Institute for Corporate Responsibility at Johns Hopkins University Certificate program. In 2019, Claudia was elected to the Underwriters Laboratories (UL) technical panel to develop standards for the circular economy (UL 3600) and became a committee member in the Reverse Logistics Association.
Claudia is a sought-after speaker and a thought-leader in social media participating in podcasts, lectures and global events for social impact, education, and the environment.