Shekar Natarajan

Executive Vice President, Chief Supply Chain Officer and Leads the two acquired entities - Quiet and Airterra, AEO, Inc.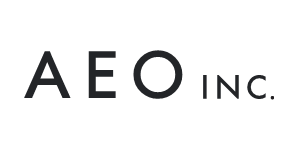 Shekar Natarajan is a highly regarded, transformative servant leader with a track-record of progressive, positive disruption and industry-standard-setting innovation. A Harvard Business School alum with an industrial engineering background, delivering operational impact through innovation and thoughtful change leadership at top Fortune 100 companies have proven to be the hallmark of Shekar's ~20-year career.
With more than 100 patents and worldwide adoption of at least 10 industry-standard practices, Shekar's pioneering vision has led to industry-agnostic recognition throughout his career – from winning the Institute of Industrial Engineering's Medallion Award (2010) to Times Now's Non-Resident Indian of the Year Award (2014) to Retail Innovation Group's Innovator Award (2020).
Whether leading transformational efforts for the big-box retailers (Target, Walmart), setting industry standards for beverage giants (Pepsi, Coca-Cola) or designing new technology for a beloved theme-park experience (Disney), Shekar's optimization-focused and customer-centric spirit remains evergreen. What's diversified his portfolio even more than the broad spectrum of industries, is the variety of leadership roles he's had along the way— from inventory & applications development to corporate development; from supply chain planning & procurement to emerging sciences, business technology & operations management including last-mile logistics.
Throughout his career, Shekar has created a now industry-standard last-mile beverage delivery system; he's re-engineered a grocery home delivery/ pick-up operating model, built and scaled grocery-shopping operations more than $9 billion in less than two years. Shekar's created and piloted a cutting-edge drone program within distribution centers to speed-up ecommerce fulfillment and has created an automated solution for an existing direct-store delivery system. He's developed methodologies followed by the White House & FEMA and has enhanced the visitor experience at the happiest place on earth through RFID technology. Beyond business operations alone, Shekar's visionary thinking has extended into the philanthropic realm through the development of a medical-kit delivery system to service countries in need.
A true artist at heart, Shekar is not shy of the unconventional— his imagination and unwillingness to conform guide him to disrupt the status quo and infuse change leadership into each business venture he pursues, with phenomenal results. As Chief Supply Chain Officer for AEO, Inc., Shekar has brought unparalleled transformational change to the specialty retailer, creating an environment rooted in strategy & data analytics and an ethos of partnership to drive positive impact across the entire enterprise.
Well-respected not only within the industry, Shekar has authored three books translated in 11 languages and has been published or quoted in more than 75 thought-pieces across the Wall Street Journal, Forbes, CNN, CNBC, Fox, Bloomberg and prominent logistics and supply chain management magazines; he continues to remain associated with the hottest Silicon Valley startups disrupting supply chain and logistics.